The onset of summers brings back the memory of everything cool in my mind. Cooling food and desserts are my top priority. Here is one of my favorite ice cream banana split cake recipe that I am sure you will love. This banana cake recipe does not call for any baking, therefore you can involve your kids in the assembling, and they will love it,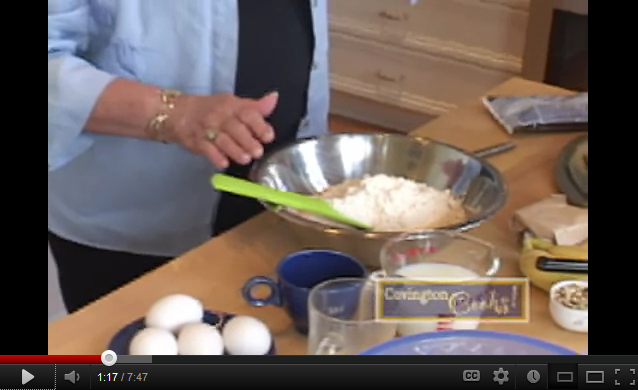 What you will need
2 cups –Graham cracker crumbs
¾ cup – Melted butter
4-5 – Medium sized bananas
500 grams – Pineapple or strawberry ice cream (softened but not melted)
1 cup – Chopped walnuts
1 cup – chocolate chips
1 cup – Confectioner's sugar
1 cup – Evaporated milk
1 teaspoon – Vanilla extract
30ml – Whipped cream topping
4 tablespoons – Shredded coconut flakes
1 cup – pitted cherries
Instructions
Lightly grease a 9×13 inch glass dish
In a clean bowl mix the graham crackers with ½ cup melted butter.
Remove ½ cup of the mixtures and set aside
Gently press the rest of the graham cracker and butter mix at the bottom of the glass dish
Slice the bananas in to thin rounds
Arrange the bananas on the graham cracker mix
Spread the ice cream on the top of the bananas. Make a thick layer
Sprinkle chopped walnuts on the top
Spread the shredded coconut flakes on the top
Press gently. Cover the dish with a plastic wrap and freeze until firm (about 1 hour)
In the meantime, heat the chocolate chips with ¼ cup of melted butter
Stir to get a smooth mix
Add the confectioners' sugar and evaporated milk
Stir until you get a smooth mix (for about 7 minutes)
Remove from heat and add the vanilla
Cool for 30 minutes
Pour over the frozen ice cream – banana layer to cover evenly
Freeze for another 45 minutes until firm
Take out of freezer and spread the whipped cream over it
Sprinkle with the reserved crumbs and decorate with cherries
Freeze for another 3-4 hours
Remove from freezer and let the dish stand for 10 minutes before slicing and serving
Tips:
You can use any one of your favorite ice cream instead of pineapple or strawberry. In fact, mix fruit ice cream works great to.
This recipe serves 18, you can adjust the ingredients according to your need
Use just ripe bananas, over ripe bananas can become slushy
You can try a variation of the recipe by suing plain glucose biscuits or vanilla wafers or chocolate biscuits or oat cookies.
Pin It